Miss BALAYAN, BATANGAS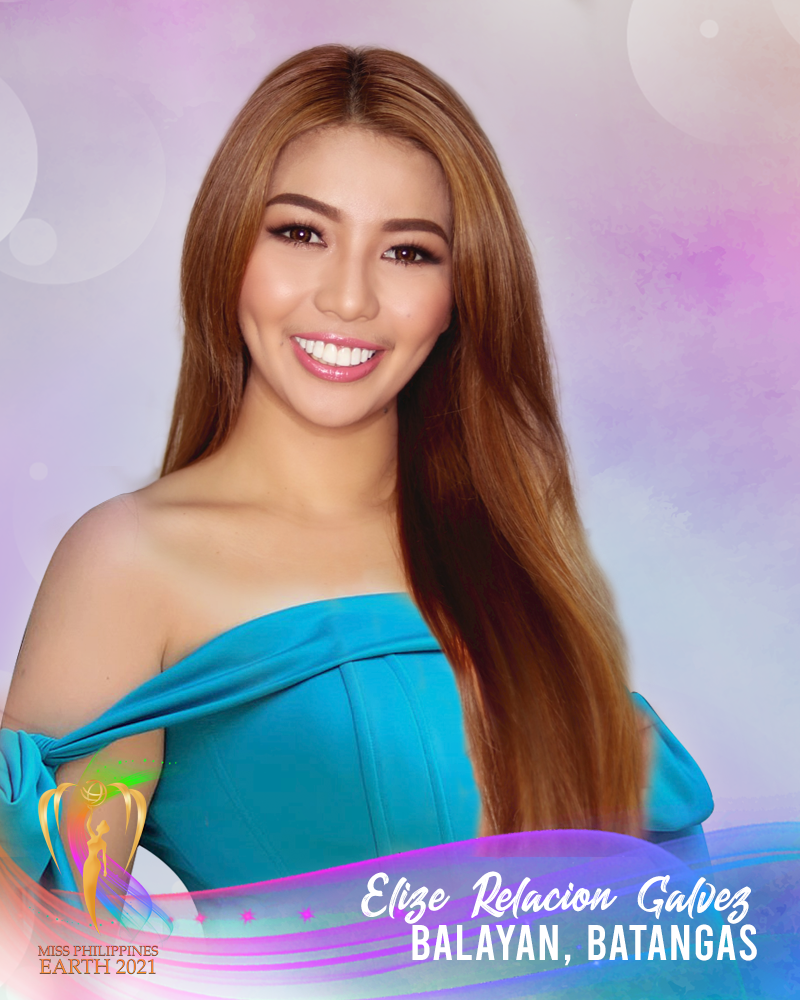 ELIZE GALVEZ
Age: 23
Height: 5 feet 7 inches
Measurements: 34 inches - 28 inches - 38 inches
Occupation/Education: Podcast Associate Producer
Describe your childhood/growing up years (8-13 years old):
Growing up in a Christian family, I was raised going to church every Sunday, attending Sunday school for kids – and that's where I found out that I love speaking in front of people, since we have activities that we need to reflect on some of the Bible stories. Also, unlike any other kids, given the fact that I am the big sister and being aware that my mom is the only on who was working for us, my dream of working and becoming someone who can help my mom and provide for my family became my goal and that desire strengthen throughout the years.
What lessons did you learn from your childhood/growing years?
The lessons that I've learned from my childhood is that being part of a Church community is the greatest foundation we can give to a child or to anyone, as it is said in Proverbs 22:6 "Train up a child in the way he should go; even when he is old, he will not depart from it." Lastly, it is okay not to grow up in a wealthy family, what matters the most is the values that elders will impart to you and the love that you share.
Most memorable moment:
My most memorable moment is a duration of almost 3 months. Yes. That's right. It may not be a moment though, but after passing the Cabin Crew Training in Cebu Pacific, it seems like a moment to me. During the training proper, a lot of things are happening in a day, frustrations, pressure, 10 to 20 lessons a day and 5 to 10 quizzes right after the lessons – the tears of anxiety, sleepless nights, the dilemma of choosing from breaking down or reviewing the Safety Procedures for the next day's quizzes. It's been a roller coaster ride, there were hardships and scary moments, but it was full of adventure and fun times.
Why do you want to be Miss Philippines Earth?
A Miss Philippines Earth is not just simply a title nor a crown, it is an obligation to be the voice for Mother Earth and a responsibility to become the micro change for a macro result.
What is your environmental advocacy and why did you choose this?
My advocacy will go to the conservation of the Marine life since it needs great attention. Aside from it helps mitigate the climate change for over a 90%, it is also the source of living of over a million Filipino, that's why overfishing is now being a problem too. I know that with adequate protection and corporate responsibility, we can bring back to life the gift we once had.