Miss MABITAC, LAGUNA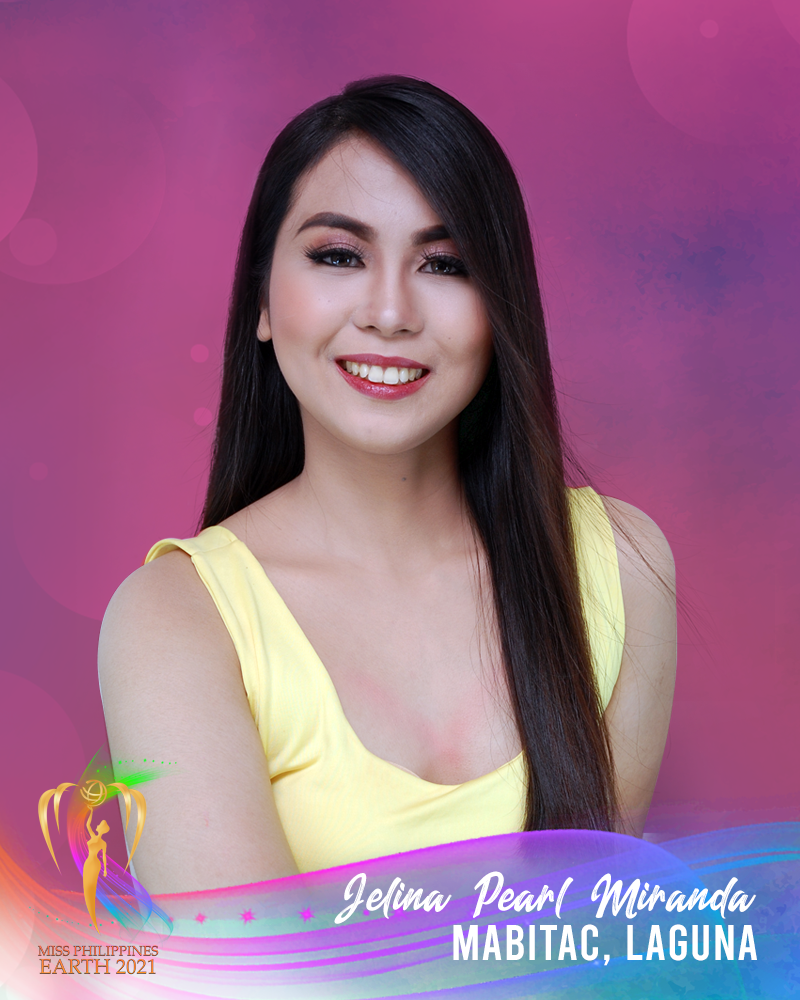 JELINA PEARL MIRANDA
Age: 24
Height: 5 feet 6.5 inches
Measurements: 32 inches - 24 inches - 36 inches
Occupation/Education: Tourism & Hotel Management Student
What lessons did you learn from your childhood/growing years?
The lesson that I have learned from my growing years is to be kind to others that no matter how much pain the world gives you, never give the pain back to anyone.
Most memorable moment:
The most memorable moment I had is when I had my first out of the country in 2004 going to Thailand with my family. I have realized that there are a lot of great destinations to explore and a lot more nationalities to meet.
Why do you want to be Miss Philippines Earth?
To be next Miss Philippines Earth 2021 is a big responsibility. It takes a lot of hard work and determination to perform the duty. Those aspects and qualities are embodied in me because I am ready to Miss Philippines Earth 2021.
What is your environmental advocacy and why did you choose this?
Preservation and Conservation of Mother Earth through Educational Tourism. Iwant to enlighten and involve the younger generation to be socially aware about what is happening to our environment nowadays.