Miss NAGTIPUNAN, QUIRINO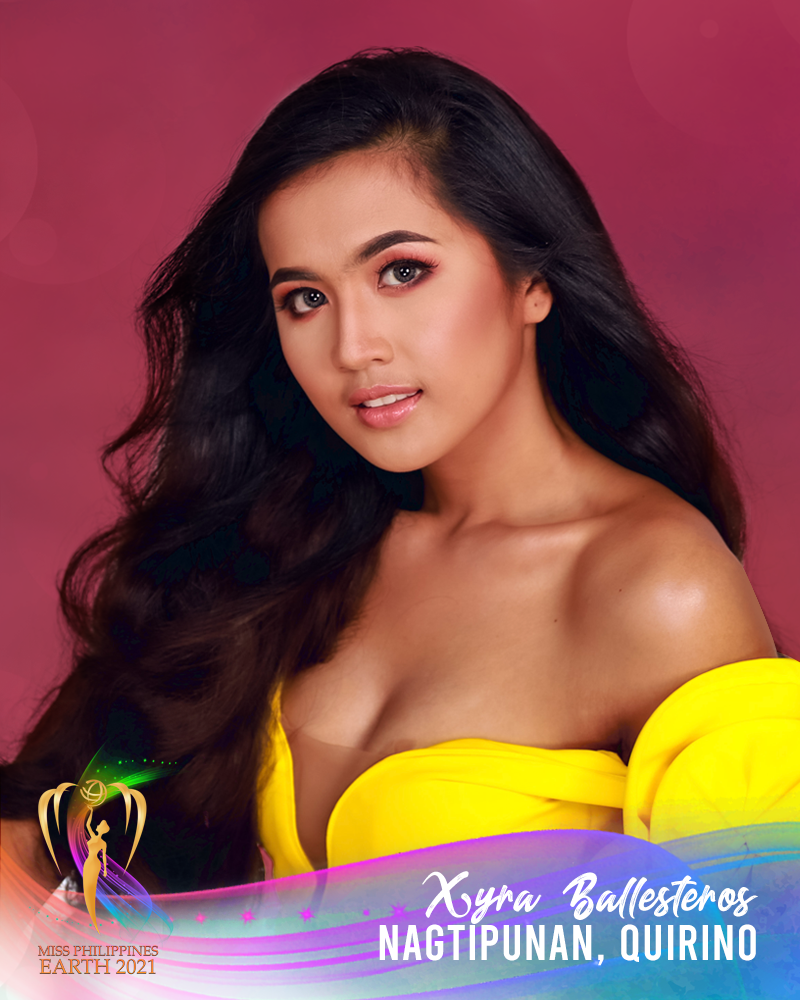 XYRA BALLESTEROS
Age: 21
Height: 5 feet 4 inches
Measurements: 36 inches - 25 inches - 36 inches
Occupation/Education: Physical Education Student
Describe your childhood/growing up years (8-13 years old):
My childhood was quite organic, calm, and joyful. There are no gadgets at all and the only challenge I had was deciding what games to play next.
What lessons did you learn from your childhood/growing years?
I've learnt how to be self-sufficient and disciplined. I was able to stand up on my own since I was involved in sports and other extracurricular activities at our school.
Most memorable moment:
When I auditioned for the reality show Pinoy Big Brother.
Why do you want to be Miss Philippines Earth?
To be crowned Miss Philippines Earth is both a vision and a huge responsibility to carry. It's a big platform for influencing others. To be the voice of those who are too afraid to speak up about themselves. Our earth provides me with comfort. As a result, I'd want to use this chance to remind people that nature is our soul's companion. I am prepared to accept whatever responsibility to serve our community and, especially, Mother Earth.
What is your environmental advocacy and why did you choose this?
A full support to innovation projects and researches that could help promote eco-tourism and nature is an advocacy I should be proud of. I choose this to surely perpetuate the nature and sustain its nature treasure that will provide a better place for the next generation.