Miss QUEZON CITY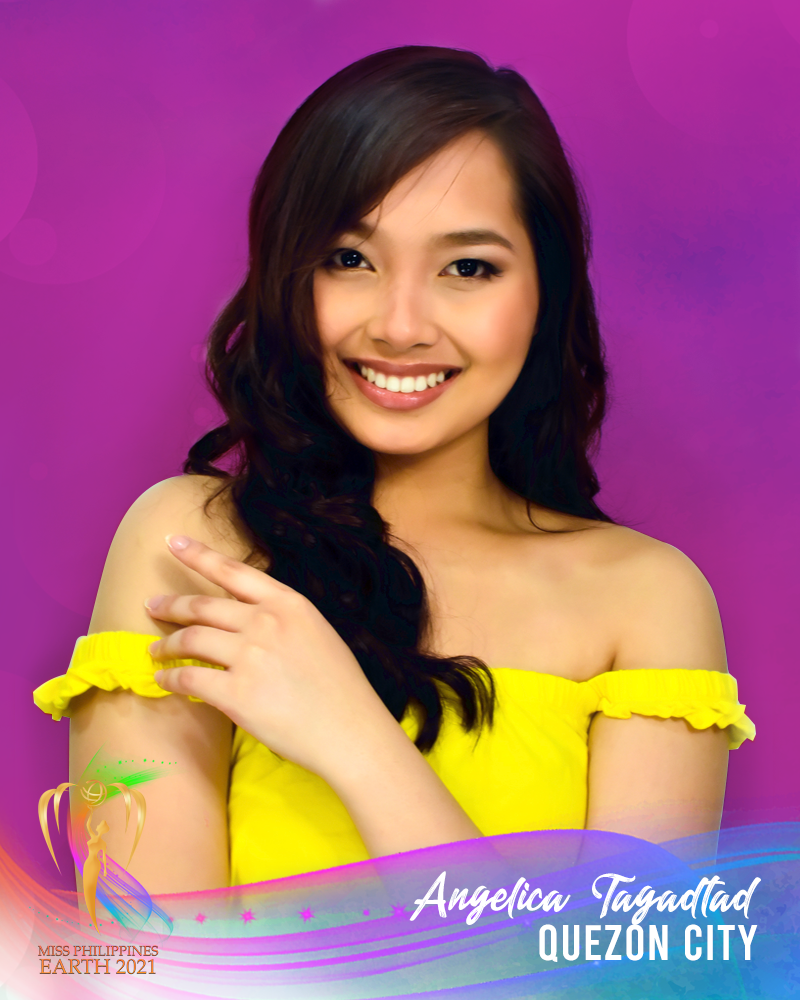 ANGELICA TAGADTAD
Age: 21
Height: 5 feet 5 inches
Measurements: 32 inches - 26 inches - 37 inches
Occupation/Education: Environmental Studies and Cinema Studies Student
Describe your childhood/growing up years (8-13 years old):
I had an amazing childhood by experiencing the best of both worlds! I was born in Quezon City and lived there until my family and I immigrated in Canada when I was 11 years old. I am proud and grateful of the experiences I had as a child culturally, linguistically, and socially. I currently move back and forth from both countries.
What lessons did you learn from your childhood/growing years?
I learned to fully embrace and love myself as a Filipina, and by doing so, became an empowered Filipina that strives to serve and empower others.
Most memorable moment:
My most memorable moment was my last hug with my maternal grandfather before he passed away. Although he is now resting in peace, I always look back on that moment and garner strength by reminding myself of the love, lessons, and wisdom he passed on to us.
Why do you want to be Miss Philippines Earth?
To be the Miss Philippines Earth 2021, is to become a spokesperson for one of the most relevant advocacies in the world today – which is the environment. Her role is to advocate for the prioritization of environmental rights while also pursuing humanitarian efforts. This is a once in a lifetime role for which I would be incredibly honored and grateful to fulfill driven by my love for the people, faith in humanity, and a hope for a brighter and greener future.
What is your environmental advocacy and why did you choose this?
My environmental advocacy is urban sustainability. With the rising population in urban cities in the Philippines, and around the world, it is important to shift our focus on elevating the social welfare of our people by living a modern lifestyle that still honors the welfare of the environment