Miss SUAL, PANGASINAN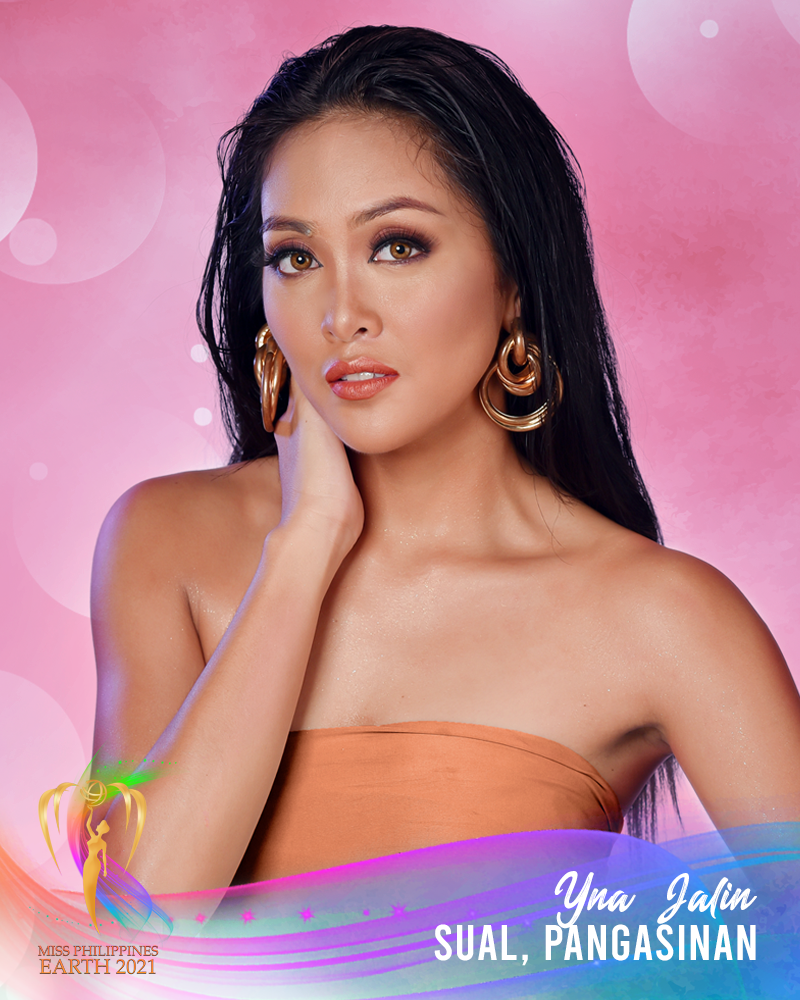 YNA JALIN
Age: 25
Height: 5 feet 4 inches
Measurements: 32 inches - 25 inches - 35 inches
Occupation/Education: Document Controller
Describe your childhood/growing up years (8-13 years old):
I'm so blessed to have a very fulfilling childhood. I've made so many fond memories as a child since I am really curious and love to discover new things! I was described as audacious. I grew up in Kuwait and we go home to the Philippines every now and then, which can be challenging. I've encountered different cultures, met a lot of friends, and learned a language or two. I'm thankful to have a family, especially a twin sister tobe with all the time so I didn't feel lonely at all.
What lessons did you learn from your childhood/growing years?
I believe that early childhood years have a long term impact on everyone. My mother was an OFW so she taught me to become strong, independent, patient and faithful. Me and my sister had a rough time growing up and everyday is a hustle, but that didn't stop us from achieving what we want in life, it gave us more motivation.
Most memorable moment:
The most memorable moment in my life is having the honor to represent the Philippines in an International Stage. Travelling alone to Albania was very empowering. The best part was having a sisterhood with beautiful persons from different parts of the world; other than seeing new places and experiencing new culture. On top of that, I really felt the overwhelming support from my friends and family. I couldn't be happier for the opportunity.
Why do you want to be Miss Philippines Earth?
I want to be Miss Philippines Earth because I believe that this can fulfill my ambition to leave and impact in this world. I love the earth and I want to help promote awareness and social responsibility by what I love doing while also inspiring others.
What is your environmental advocacy and why did you choose this?
My advocacy is about understanding and spreading awareness about "ClimateJustice" It is more than a term but is also a movement, it acknowledges climate change can have differing social, economic, public health, and other adverse impacts on the countries population, especially the underprivileged ones. I chose this because I believe that it is the privilege that each one has which makes them innocent, and that innocence is the reason why you should advocate climate justice, for others to know how sectors of society can barely enjoy their natural right to a healthful and balanced ecology.