Miss MATI City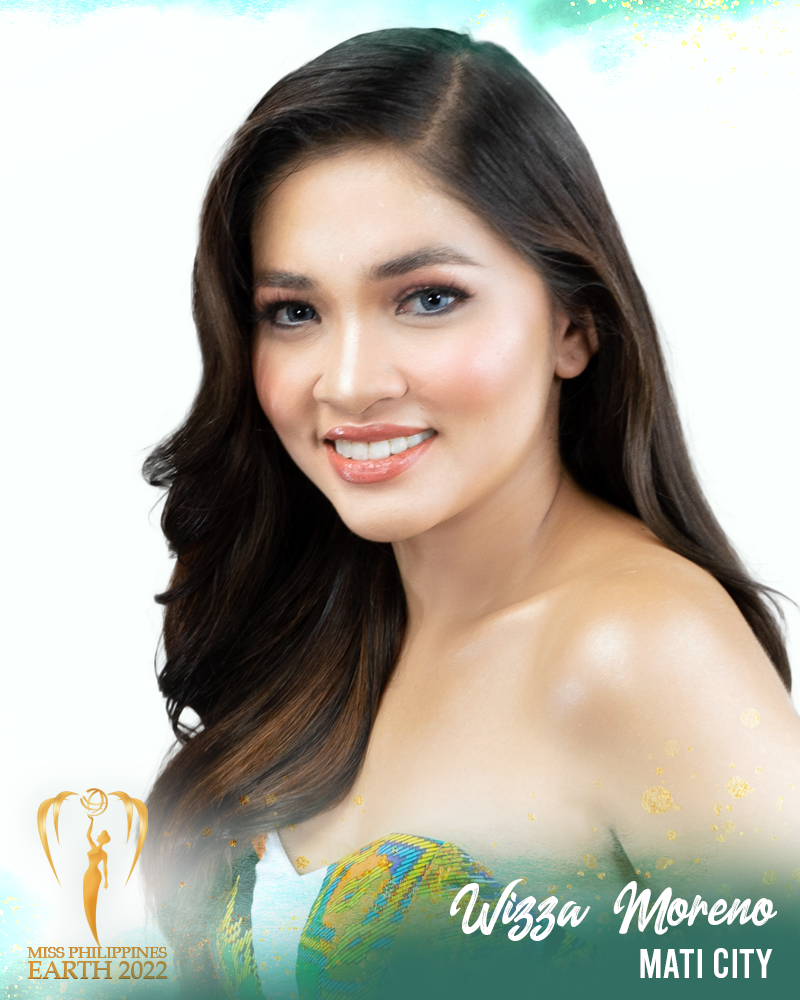 WIZZA MORENO
Age: 26
Height: 5 feet 5 inches
Measurements: 33 inches - 26 inches - 34 inches
Occupation/Education: Senior Financial Advisor and Live Online Streamer
Describe your childhood/growing up years (8-13 years old):
During my childhood, my parents already showed and instilled in me the value of education. I didn't come from a rich family. Thus, even at an early age, I have to do well in my studies. I was blessed that my parents let me understand the importance of education, because of it, I was able to achieve my goals in life now.

Although, I'm very focused with my studies since I was a little kid, I also have a fair share of fun with my childhood friends. Every time I would remember my childhood; it will bring a smile to my face. Why? Because it was filled with love, happiness, and good memories of my family and friends.
What lessons did you learn from your childhood/growing years?
The lessons I've learned from my childhood/growing years are:
First, value your family. I was raised in a family filled with love and compassion. In every journey, they're my source of strength. People may look down on you, but always remember your family will be there to support you.

Second, never doubt yourself. There may be times that you feel, you're not enough. But always remember, never doubt yourself. Others might doubt your capabilities, but you know yourself better than anyone else. As long as you're not hurting anyone, continue to pursue what you want in life.

Lastly, trust God. Life is a continuous journey. We all have a fair share of burdens and struggles. But always trust God in everything that's happening in your life. You're not there for nothing, God puts you there for a greater purpose.
Most memorable moment:
Most memorable moment was joining Miss Philippines Earth 2020. It was my first national pageant, although it was challenging because it's the first virtual pageant in the history. But I feel so honored to be part of it. Sharing different advocacies with different empowered women was really worth remembering.
Why do you want to be Miss Philippines Earth?
I've always wanted to live a meaningful and purposeful life. Thus, if I will have the opportunity to be the next Ms. Philippines Earth 2022, It's truly a privilege and honor for me to take this as an opportunity and as a platform to raise awareness and certain causes related to global problems, which I believe could be a great help in protecting our beloved Mother Earth. My advocacy is about Responsible Ecotourism and Sustainable Development of Marine Biodiversity. Philippines are known for having an abundance of beautiful beaches. Also, it became a source of livelihood for some Filipinos. Thus, it is our responsibility to preserve and protect it. And as an Eco warrior of the Earth, with the help of the organization, I will take the lead to create an impeccable change.
What is your environmental advocacy and why did you choose this?
Responsible Ecotourism and Sustainable Development in Marine Biodiversity

The concept of sustainable development can be interpreted in many different ways, but at its core is an approach to development that looks to balance different and often competing needs against an awareness of the environmental limitations we face in society. It is an advocacy about marine biodiversity on how we act in the society of the living. It is an advocacy that would like to illuminate the mind of the people on how they act in the land and in the beaches that they are visiting, it's a footprint awareness where we need to foster discipline and knowledge to the mankind.
What tip can you share to promote eco-tourism in your City or Municipality?
Province of Davao Oriental is known for its famous waterfalls, white-sand beaches, and historical attractions. It is in fact called the "Gateway to the Pacific". There's no doubt that indeed, Province of Davao Oriental is worth visiting for. However, let's not forget that despite its beauty and wonders, it is our responsibility to protect and preserve it. And as the old saying goes, "Take nothing but pictures, leave nothing but footprints, kill nothing but time."