Miss MIDSAYAP, North Cotabato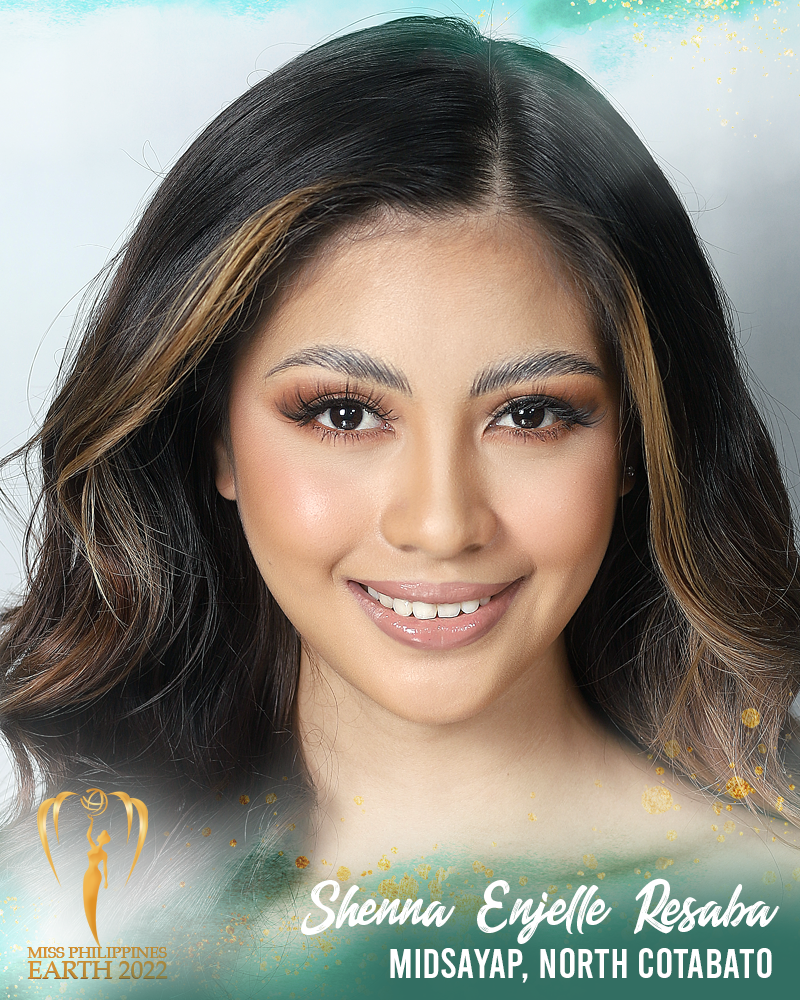 ALEXSANDRA BEJARIN
Age: 19
Height: 5 feet 4 inches
Measurements: 35 inches - 25 inches - 35 inches
Occupation/Education: BS Medical Laboratory Science Student
Describe your childhood/growing up years (8-13 years old):
My childhood memories are like golden time to me.

My grandmother was my best friend at the time, and she taught me how to read and write. I began my studies with an illustrated book. I adored that book and liked to look at the illustrations. There are various varieties of flowers, animals, and other images. My grandmother then took me to a nearby school one day.

I was terrified since I had no understanding what was happening. Then they escorted me into the classroom, where I had an incredible experience. I began a new existence as a student. That is the most vivid childhood memory I have.
What lessons did you learn from your childhood/growing years?
What I learned during my childhood growing years is that scars are badges of honor.

Everyone I know will sign the cast if I break a bone. I become the class's superstar, the survivor. If I fall and cut myself, everyone wants to see the scar, which I proudly display. We hide our scars as we grow older, and our wounds become our secrets. We don't want to appear weak or pitied, so we keep our pain hidden. Scars, on the other hand, are not a sign of weakness; they are a sign of power and survival.
Most memorable moment:
The most memorable moment was meeting my father for the first time. Even if he has his own family, it is a relief to me that I was able to see him, which I may consider one of the reasons why I am here in this world.
Why do you want to be Miss Philippines Earth?
Miss Philippines Earths is the ideal platform for me to contribute by assisting people and conserving Mother Nature. If I were Miss Philippines Earth 2022, I'd be able to emphasize the value of the earth, the environment, and our natural resources. Because the earth is such an important aspect of our lives, we must take care of it.
What is your environmental advocacy and why did you choose this?
Waste management is my cause. It's one of the most effective ways to save our paradise. Littering is discouraged and a clean and green community is promoted when trash cans are correctly labeled and segregated in public spaces or even at home.

The environment is a blessing. It's where we belong, and it's a beautiful paradise to live in, but it's on the decline. Mother Nature has been ill. Yes, she is ill as a result of illegal human activities that have put us in this hazardous position. To make a significant difference today as an environmental warrior, we must make tiny actions with large results.
What tip can you share to promote eco-tourism in your City or Municipality?
Province of Davao Oriental is known for its famous waterfalls, white-sand beaches, and historical attractions. It is in fact called the "Gateway to the Pacific". There's no doubt that indeed, Province of Davao Oriental is worth visiting for. However, let's not forget that despite its beauty and wonders, it is our responsibility to protect and preserve it. And as the old saying goes, "Take nothing but pictures, leave nothing but footprints, kill nothing but time."