Miss Philippines Earth 2018 Delegates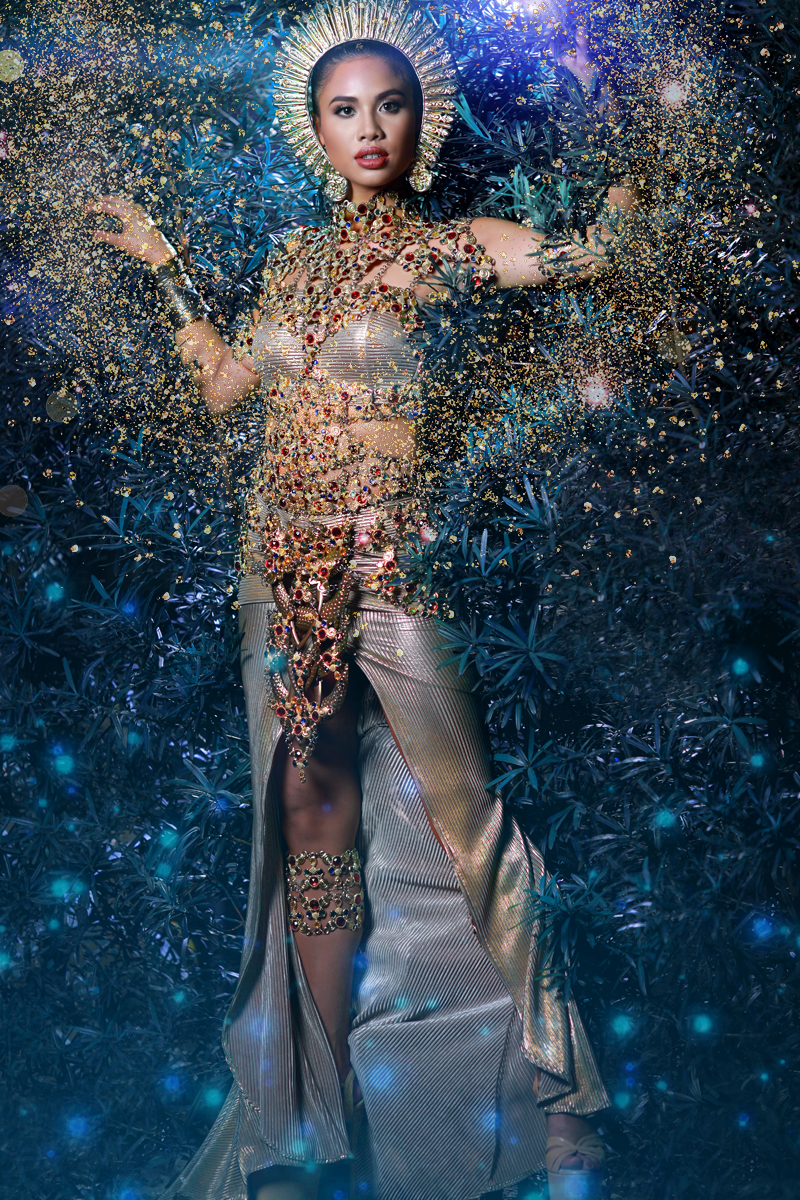 Dumaguete City
NATHALIE LOUISE ROXAS
Dyosa ng mga Tala
Age & Profession/Education: 26, Airline Cabin Crew
Height: 5 feet 4.5 inches
Measurements: 33 inches - 26 inches - 37 inches
Describe your childhood/growing up years (8-13 years old):
I would say that how I grew up during those years were one of the last few years where you can just play outside the house, do all the things without the use of technology and actually appreciate the beautiful things around you and what you could actually do with your time. Growing up in the province I would say was pretty simple, after school I'd used to hang out with my cousins and play 10/20 (Chinese garter) play tag up until were all very sweaty, and afterwards enjoy a 2 peso ice candy that they would usually sell outside our school. Basically I could say that I was able to enjoy my childhood and I was able to appreciate the little things in life.
What lessons did you learn from your childhood/growing years?
Appreciate the little things in life that really matter
The best things in life are free
To be really happy you don't need a lot
Nature still beats technology
Acceptance of oneself is very important
Being happy and contented with what you have
Most memorable moment:
As a flight attendant I encounter a lot of different people everyday, a lot of different personalities a lot of happy, sad, challenging moments, but I would say this is not just a memorable moment but everytime I fly our OFWs back home to the Philippines its one of the most rewarding moments a person could ever feel. You bring back people; dads, mothers, husbands, wives, family members who haven't seen their families for more than 3 or more years. You hear the stories they tell about how much they miss their families and how much they couldn't hide their excitement. As soon as the ladning gears touch down the grounds of Manila, and you look around, and you see and hear them clapping and cheering, not just a tear but many tears flowing down their eyes with a huge smile on their faces, I would say is just one of the memorable moments in my life.
Why do you want to be Miss Philippines Earth 2018?
I believe in my advocacy and I believe that when you have the passion for something, that passion will drive you towards winning. I want to be Miss Philippines Earth because I know that I have a lot to offer and I want to reach out to people on how we as a country can save mother earth, and be an inspiration to other countries around the world. I believe in myself and in my abilities as a person and I know that I can win and be Miss Philippines Earth.
What is your environmental advocacy and why did you choose this?
I want to raise awareness on the alarming use of plastic bottles/ plastic materials. I chose this advocacy mainly because our oceans are dying with our continues use of plastic bottles. I wasn't to raise awareness because I want to protect and preserve our beautiful beaches and natural habitats. I want to raise awareness to the people around me that in our own little way we can make a difference.