Miss Philippines Earth 2018 Delegates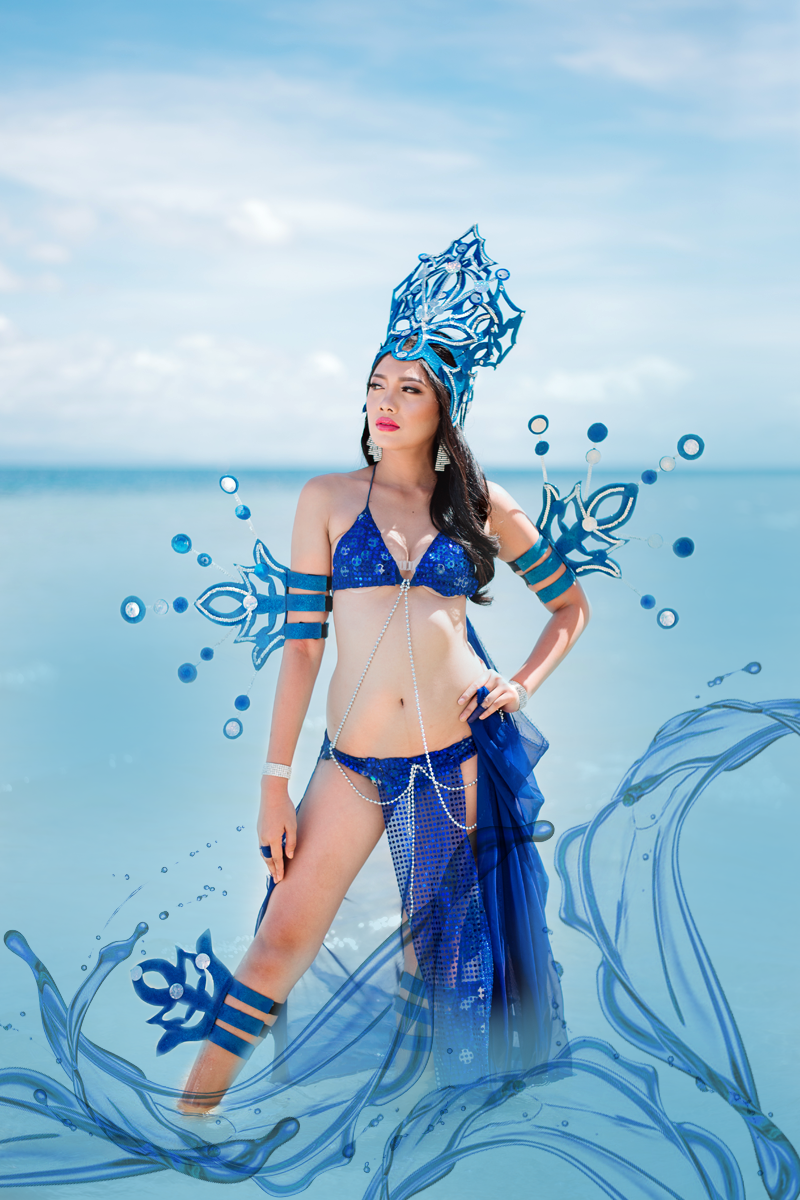 Ipil, Zamboanga Sibugay
KRISABELLE ARAGONA
Age & Profession/Education: 20, College Student
Height: 5 feet 5 inches
Measurements: 34 inches - 25 inches - 36 inches
Describe your childhood/growing up years (8-13 years old):
Growing up with a happy and big family will make your life happier and contented. Every child like me wants to have a complete family, although in your childhood days you really can't understand everything what's happening in the world. But for me although my parents separated in our childhood days, we still fought for what we can do to restore the happiness in our faces and still hoping to become one again. Days, months, years past by there's no turning back at all we need to do helping hands together with my siblings to make our lives better even if we're in a broken family, but this is not a hindrance for me to stop believing that someday I can have a complete family again and this made me stronger to live my life independently.
What lessons did you learn from your childhood/growing years?
To live life to the fullest, never surrender and let the trials to be my lesson to be learned.
Most memorable moment:
When I won as Miss Ipil 2017 that leads me to a bigger opportunities and to join a pageant like this.
Why do you want to be Miss Philippines Earth 2018?
I want to be the next Miss Philippines Earth because I have the qualities that pushes me to be one of the role model to save our mother earth. I have wills and advocacies to make our planet earth safer and to get rid of the upcoming calamities. I can help mother earth by first applying it to myself to do the simplest thing that i can do for now, to keep my own garbage and depose it in the proper segregation and by planting trees in a vacant area by inviting other youth. These are only small effort but with explosive result. In this way, I am not only saving my life but lives of others too.
What is your environmental advocacy and why did you choose this?
My advocacy is to prevent "Proper Garbage Disposal and Recycling Program." It is because cutting down of trees and producing raw materials in extracting and utilizing our raw natural resources would mean exploitation of our environment which leads to more destruction of our Mother Earth. Thus my advocacy in the use of recyclable waste as an alternative raw resources in the production of industrial, household and technological materials. Part of this advocacy also promotes livelihood programs among the poor, who will eventually be trained of the recycling of this waste materials