alberta
Miss Philippines Earth 2019 Delegates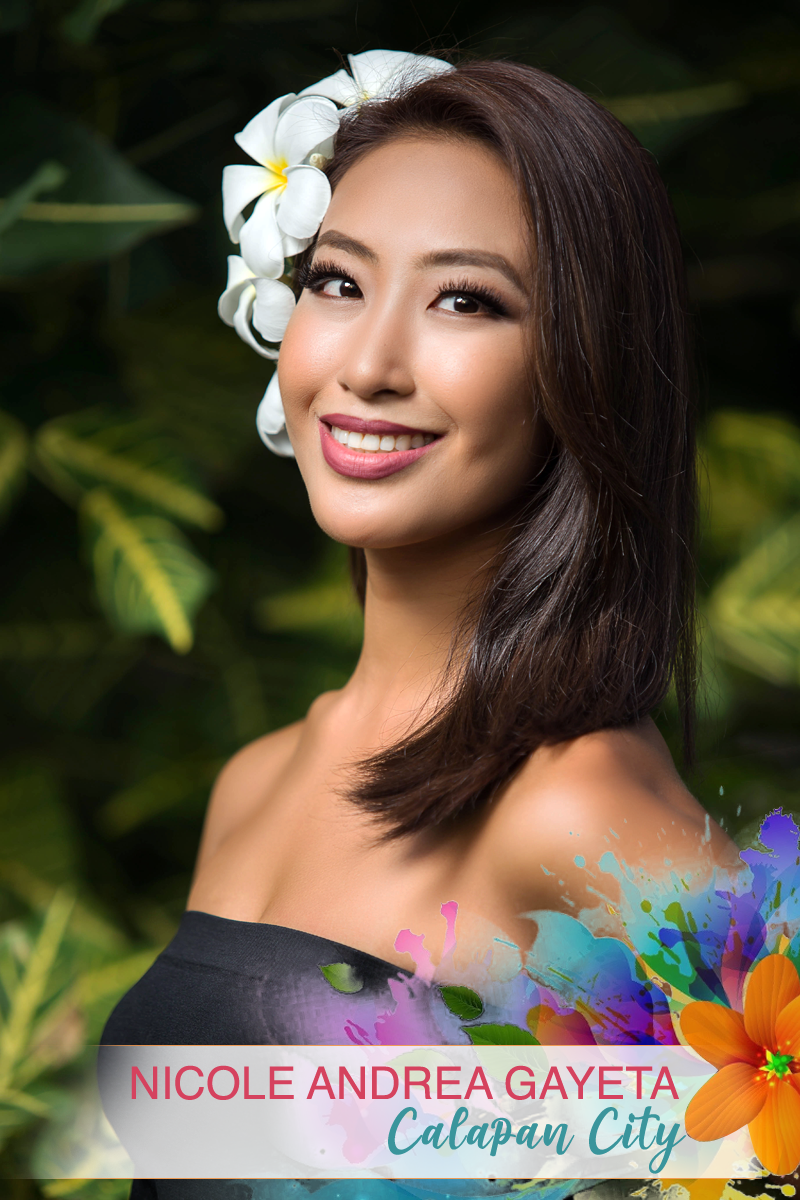 Nicole Andrea Gayeta
Calapan City
Flower: Kalachuchi
Profession/Education: Dentist
Height: 5 feet 4 inches
Measurements: 35 inches - 24 inches - 36 inches
Describe your childhood/growing up years (8-13 years old):
I was very sporty
What lessons did you learn from your childhood/growing years?
The most important thing is family and self-respect
Most memorable moment:
When I was diagnosed with a cyst in my breast. I remember my mom and dad crying and praying while I was asleep.
Why do you want to be Miss Philippines Earth 2019?
I want to be part of something bigger than myself.
What is your environmental advocacy and why did you choose this?
Because I am a dentist, I want to create a program where children/students will collect their trash and, as a reward, they will each get a toothbrush and fluoride toothpaste.