alberta
Miss Philippines Earth 2019 Delegates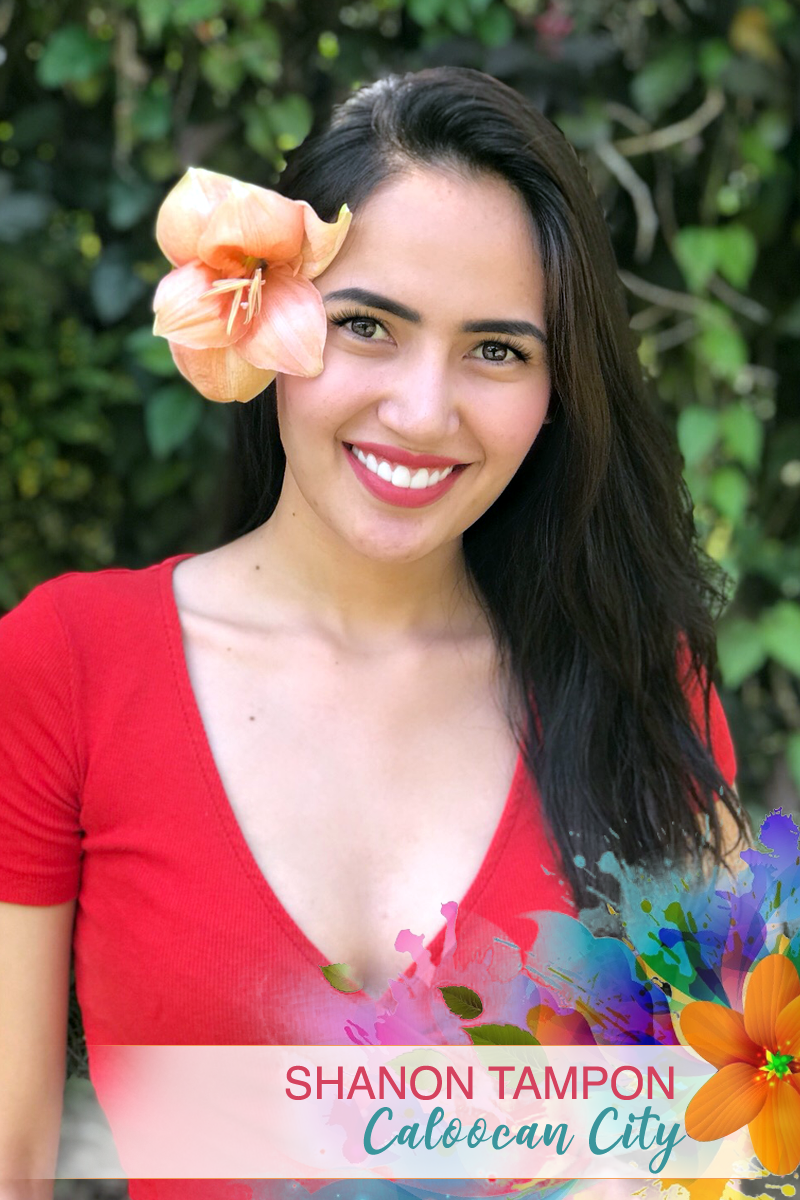 Shanon Jumaylh Tampon
Caloocan City
Flower: Amaryllis
Profession/Education: Sales and Marketing Vice President
Height: 5 feet 5 1/2 inches
Measurements: 33 inches - 24 inches - 35 inches
Describe your childhood/growing up years (8-13 years old):
Challenging yet exciting.
What lessons did you learn from your childhood/growing years?
Everything happens for a reason.
Most memorable moment:
When I graduated College, I felt that I really made my parents proud.
Why do you want to be Miss Philippines Earth 2019?
I want to be Miss Philippines Earth 2019 because I want to enlighten people about my advocacy and also make my city proud.
What is your environmental advocacy and why did you choose this?
My advocacy is to stop animal cruelty. I believe that compassion for animals is intimately connected to good character. We need to set an example to each and every one that showing compassion for animals is one way of showing how we want to live a peaceful life and how we want to save the earth through simple steps.