alberta
Miss Philippines Earth 2019 Delegates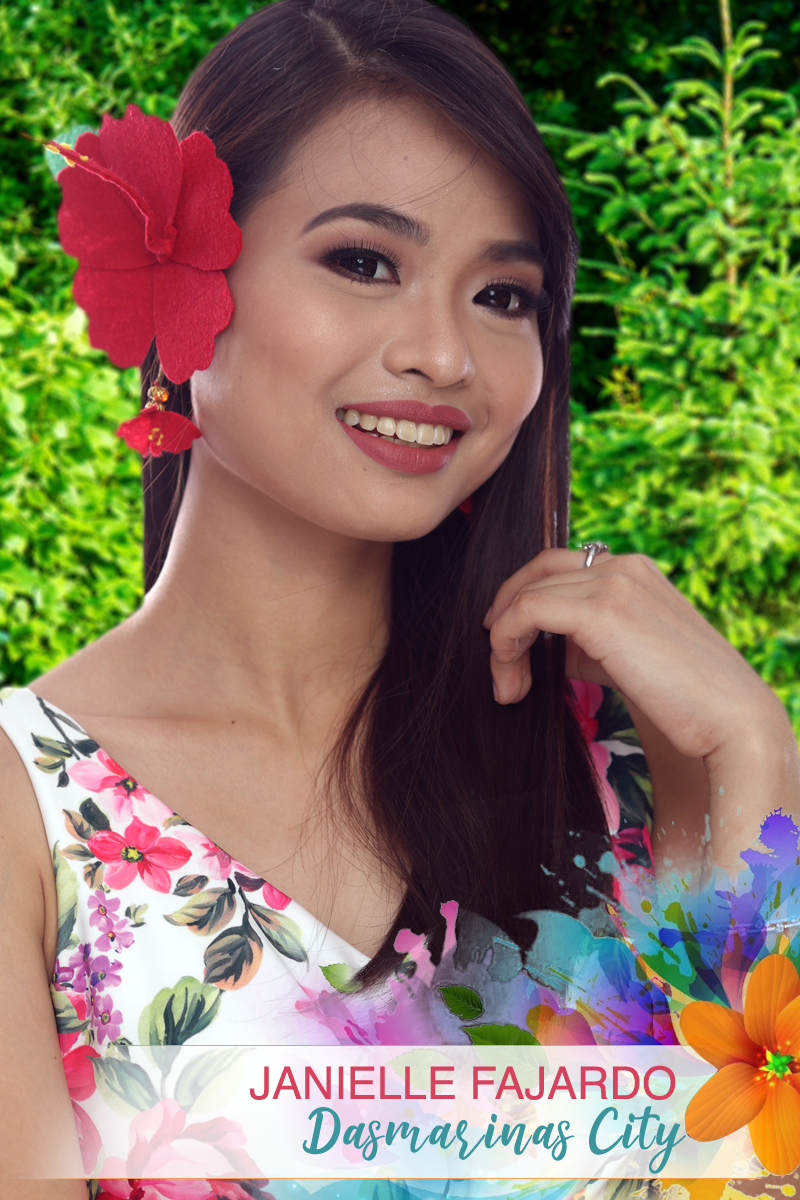 Janielle Fajardo
Dasmariñas City
Flower: Gumamela
Profession/Education: Medical Technologist
Height: 5 feet 6 1/2 inches
Measurements: 34 inches - 24 inches - 37 inches
Describe your childhood/growing up years (8-13 years old):
Looking back, I remembered that, as a child, I enjoyed playing very much and it was a great experience.
What lessons did you learn from your childhood/growing years?
"Mothers knows best"
Most memorable moment:
My most memorable moment was in 2014, which was the year I started getting involved in pageantry.
Why do you want to be Miss Philippines Earth 2019?
It's a great opportunity to voice out my ambition.
What is your environmental advocacy and why did you choose this?
It's cliché but I am an advocate of proper waste disposal because until now, there are still a lot of people disobeying this law.