alberta
Miss Philippines Earth 2019 Delegates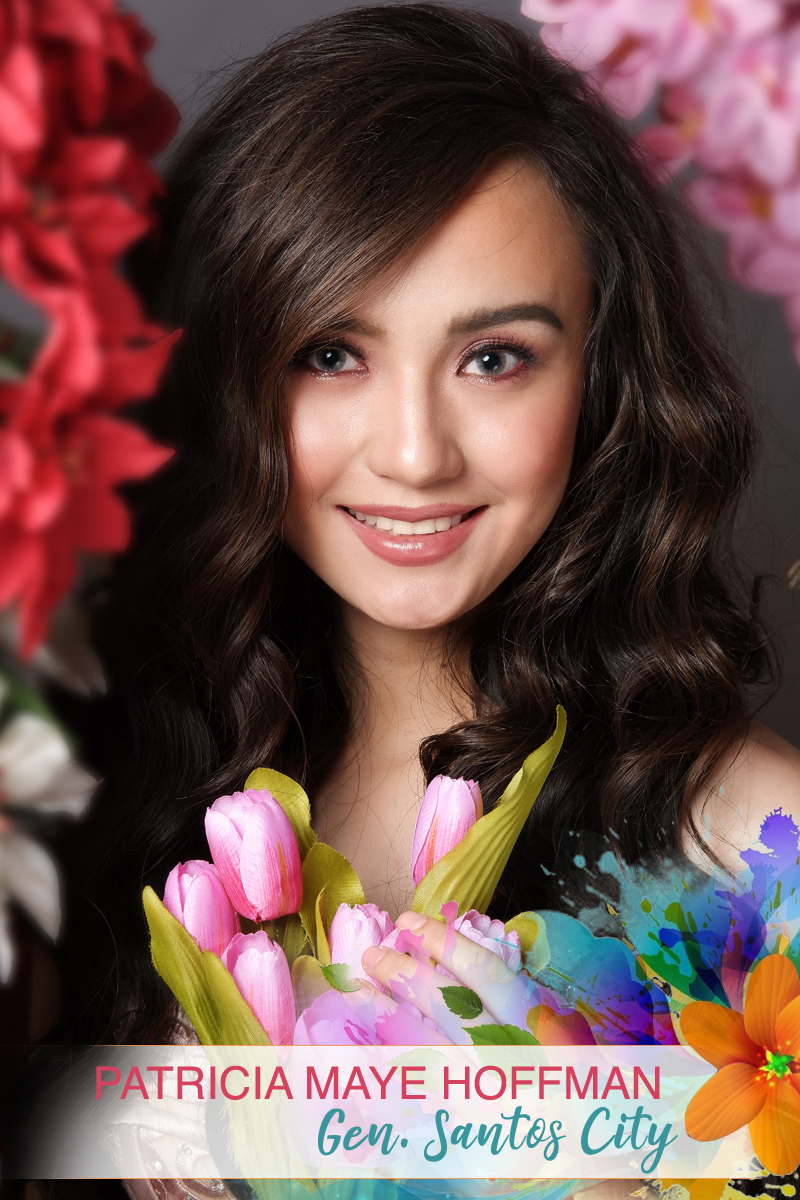 Patricia Maye Hoffman
General Santos City
Flower: Tulip
Profession/Education: College Graduate
Height: 5 feet 6 inches
Measurements: 36 inches - 24 inches - 36 inches
Describe your childhood/growing up years (8-13 years old):
I grew up with a simple life, together with my single mother I have never seen my father in almost 18 years. I was born in Davao city and raised in General Santos City. My grandparents took care of me during my childhood years. I was a victim of bullying when i was in elementary because I looked different from my schoolmates.
What lessons did you learn from your childhood/growing years?
My childhood years taught me to become stronger. Living without a father is very difficult and sad but I still learned to be contented and understanding of the situation. I have so much respect for all single parents because they do everything for their children.
Most memorable moment:
My most memorable moment is during my 3-month internship in a public hospital in Tagum, Davao del Norte. It was my first time to be independent and that internship taught me a lot of lessons, such as being contented in life in spite of difficulties.
Why do you want to be Miss Philippines Earth 2019?
To be Miss Philippines Earth 2019 is a great challenge and a great responsibility. I should be the next Miss Earth Philippines 2019 because I am compassionate and dedicated to serve. I want to continue the legacy of the Miss Earth Organization, which is to promote the conservation and preservation of our Mother Earth and to bring honor to our country. I want to spread environmental awareness to people's consciousness because as stewards of God's creation we should cultivate our natural resources and not destroy them. I believe that, in my own little way, I can make a difference.
What is your environmental advocacy and why did you choose this?
My environmental advocacy are to stop water scarcity and to promote the use of moringa oleifera.