alberta
Miss Philippines Earth 2019 Delegates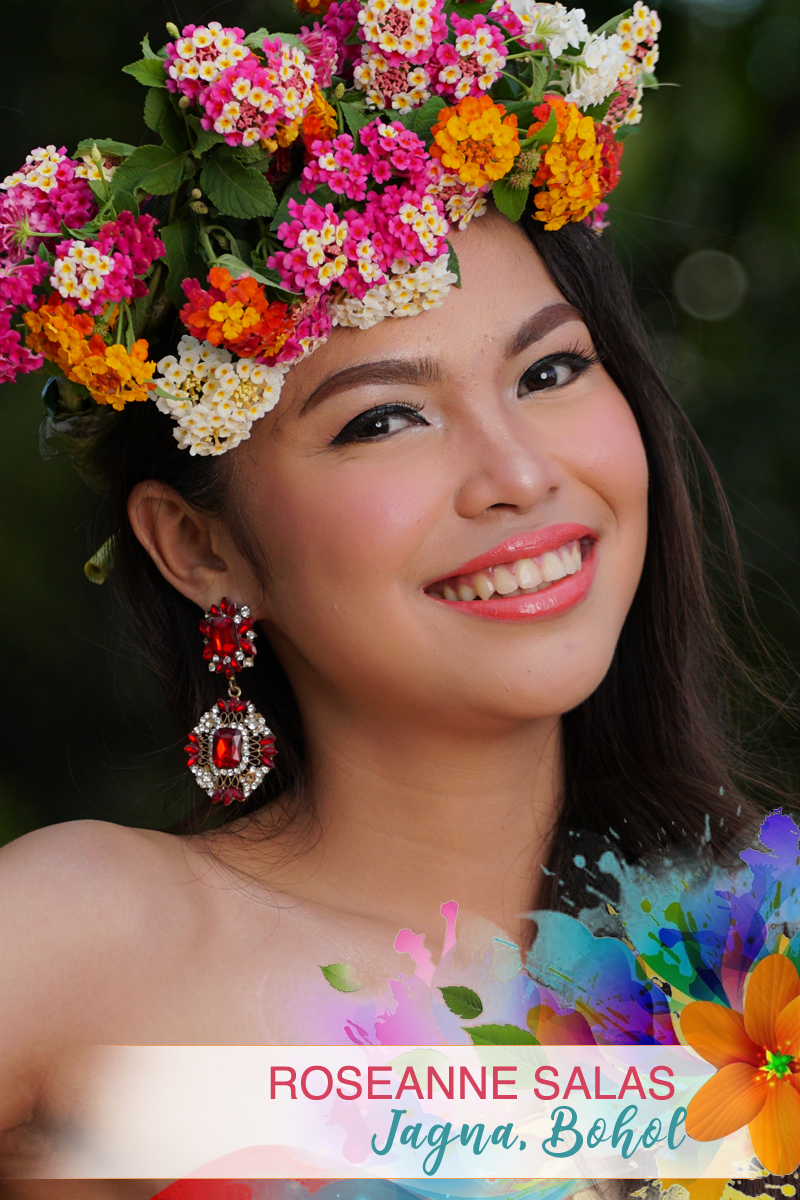 Roseanne Salas
Jagna, Bohol
Flower: White Gumamela
Profession/Education:
Height: 5 feet 6 1/2 inches
Measurements: 33 inches - 24 inches - 35 inches
Describe your childhood/growing up years (8-13 years old):
Fun, exciting and challenging.
What lessons did you learn from your childhood/growing years?
Education is important. It is a legacy that cannot be stolen.
Most memorable moment:
Receiving my Baccalaureate diploma in accountancy.
Why do you want to be Miss Philippines Earth 2019?
I want to be Miss Philippines-Earth because I am passionate and willing to take the responsibility and to go extra mile in realizing the organization's beauty with the cause which is the heart of Miss Earth Foundation.
What is your environmental advocacy and why did you choose this?
Clean water saves lives. I chose this advocacy to explain further the importance of clean and fresh water. No Clean Water No Life.