alberta
Miss Philippines Earth 2019 Delegates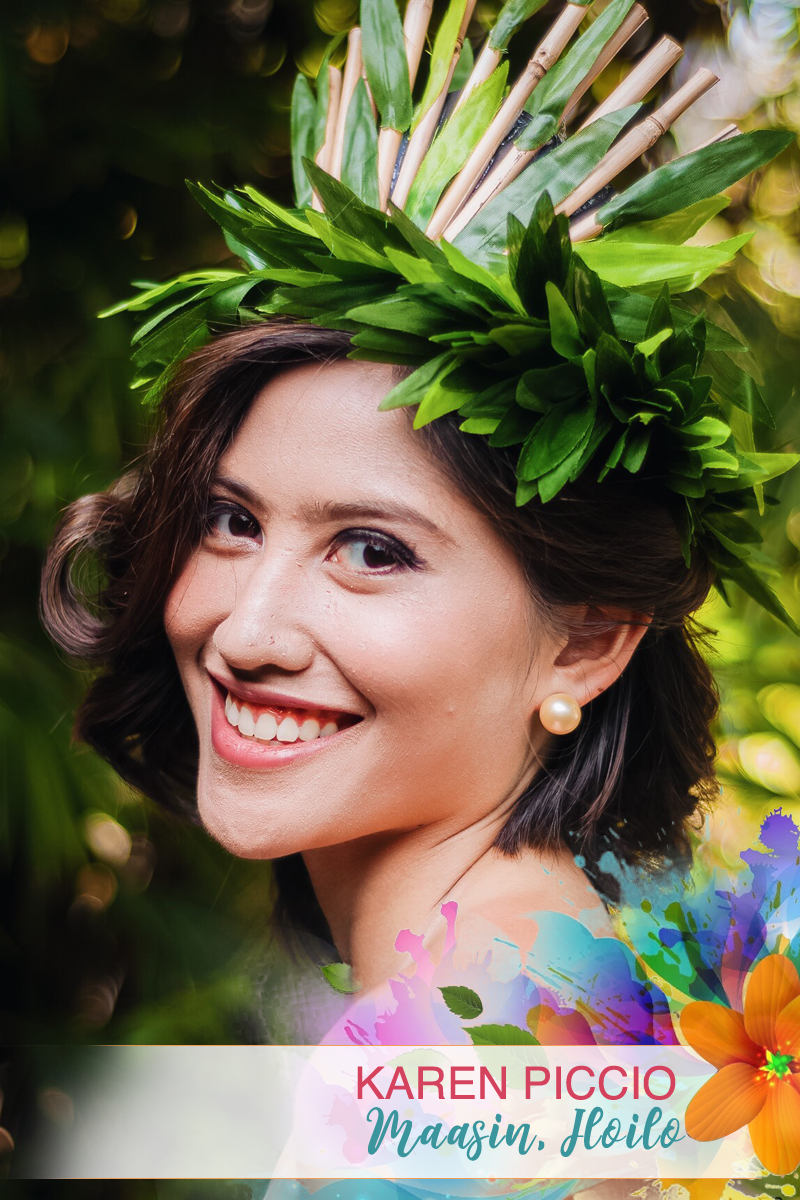 Karen Nicole Piccio
Maasin, Iloilo
Flower: Bamboo Flower
Profession/Education: Advocacy and Partnerships Officer
Height: 5 feet 6 1/2 inches
Measurements: 34 inches - 25 inches - 34 inches
Describe your childhood/growing up years (8-13 years old):
I had a golden childhood, growing up in the loving arms of my family.
What lessons did you learn from your childhood/growing years?
I was taught by my family that love is the best guide in living life. This is why even though we underwent several financial crises, love tied us strongly together to get through all of the challenges we went through.
Most memorable moment:
There were two most memorable moments in my life: First, when I had my 18th birthday and I was surrounded by the people I love the most- my family and friends. Second, when I met my currently year-long boyfriend.
Why do you want to be Miss Philippines Earth 2019?
I dream of becoming Miss Philippines Earth 2019 because I see it as a big platform to voice out my advocacies, help save Mother Earth, partner with more foundations, and reach a wider scale of Filipinos to help.
What is your environmental advocacy and why did you choose this?
My following priority environmental advocacies are (in order):
1. IEC (Information, Education, Campaign)- to have our environmental laws strongly implemented and to raise more awareness among Filipinos about sustainability.
2. Reforestation- to secure financial grants, to raise the spirit of volunteerism among Filipino youth and communities by conducting tree planting activities, and to empower such target persons with livelihood skills training and enterprise opportunities.
3. Plastic Refusal- to craft a concrete plan on how to embed into Filipinos' minds the negative lifetime impact of plastics and to find good alternatives to using such.