alberta
Miss Philippines Earth 2019 Delegates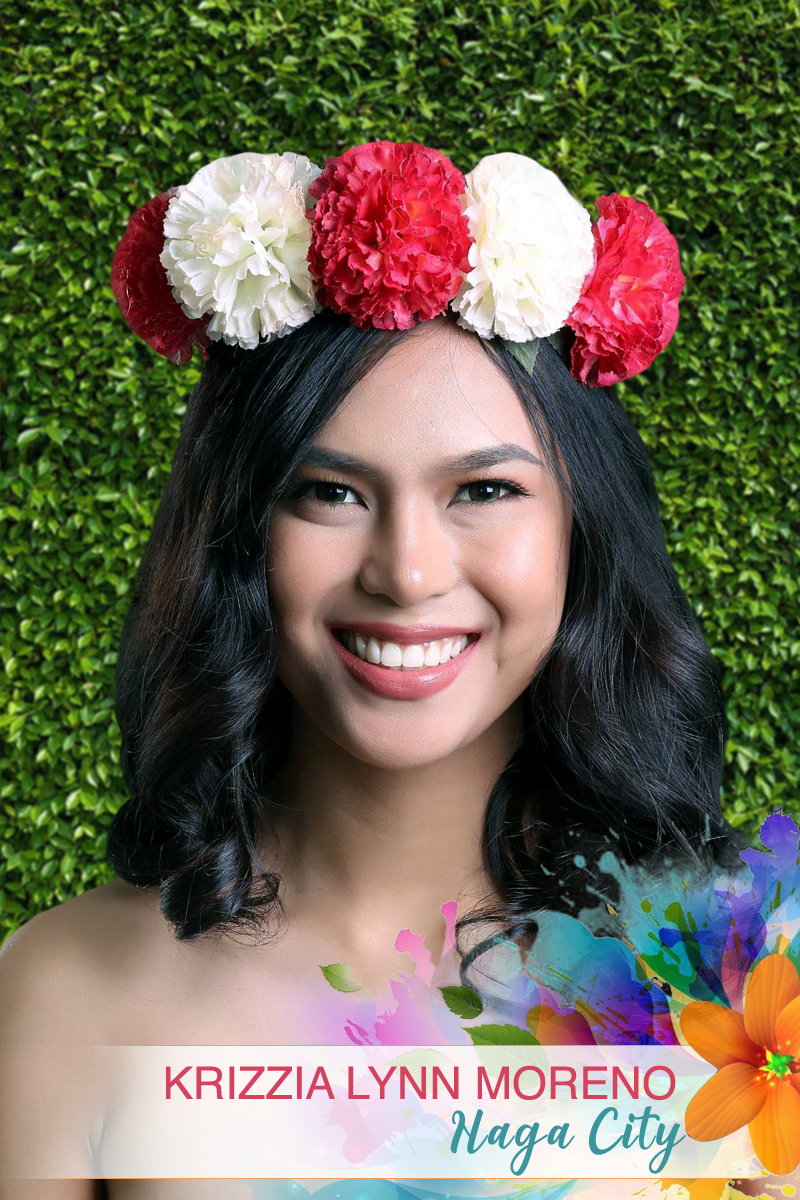 Krizzia Lynn Moreno
Naga City
Flower: Carnation
Profession/Education: Cabin Crew
Height: 5 feet 5 1/2 inches
Measurements: 34 inches - 24 inches - 35 inches
Describe your childhood/growing up years (8-13 years old):
I grew up in Naga City where I participated in different activities as a child. I enjoyed exploring the fields of theater, music, dance and a little bit of sports.
What lessons did you learn from your childhood/growing years?
To always set big goals for yourself and to never stop dreaming, learning and exploring.
Most memorable moment:
When I received my wings as an official part of the cabin crew.
Why do you want to be Miss Philippines Earth 2019?
Because I am a woman of the earth and for the earth who believes that if we raise awareness regarding certain issues concerning our environment, make the people aware, and encourage them to take action, we will have people who care for the earth because the earth, in turn, cares for us.
What is your environmental advocacy and why did you choose this?
My environmental advocacy, in line with our project in Cebu Pacific called Juan Effect, is to help preserve the beauty of our islands by refraining from use of single-use plastics such as straws, etc. I chose this advocacy because I believe that there a lot of useful alternatives that would not harm the environment.