alberta
Miss Philippines Earth 2019 Delegates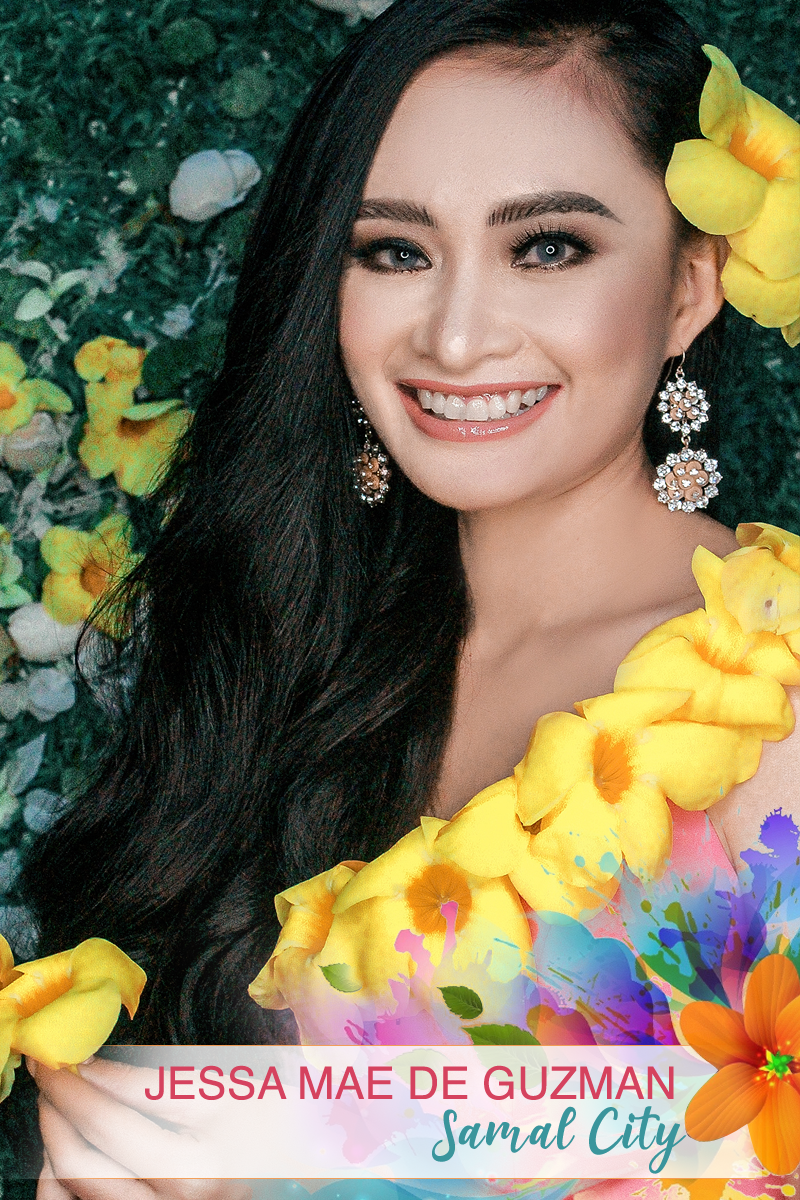 Jessa Mae De Guzman
Samal City
Flower: Yellow Bell
Profession/Education: Student
Height: 5 feet 6 inches
Measurements: 35 inches - 25 inches - 36 inches
Describe your childhood/growing up years (8-13 years old):
First, my childhood life revolved around playing Filipino games and working a lot to support my needs in school, as well as my family by collecting and selling tins, plastics, any bottles or used irons. Second, I actively involved myself in church activities; I have been a leader in the church since I was 7 years old and it helped me become who I am today. Third, I studied very well during that time and graduated with honors.
What lessons did you learn from your childhood/growing years?
When you are complete spiritually, you are always guided, you know what to do, what to prioritize and always know the difference between right and wrong. It helps me today because my life has been so amazing when I started to help people wholeheartedly by being a leader in church. I'm always happy despite the problems and I live independently.
Most memorable moment:
When I joined a singing competition one time and I choked several times.
Why do you want to be Miss Philippines Earth 2019?
I want to be the Miss Philippines Earth 2019 because I have a huge heart for the environment and the people. I have witnessed how wonderful life is when we are surrounded by nature. I am determined, passionate, and the type of woman who has always committed herself to do good for a better environment.
What is your environmental advocacy and why did you choose this?
First, to educate people about the importance of Preserving the Water. Second, Cleanliness of coastal areas. I chose my first advocacy because we can't live without water. Sometimes, we experience scarcity of water in our barangay, taking a bath only 3-4 times a week and always looking for a good source of water from the next purok or neighboring barangay. Second, our city promotes tourism. Cleaning the coastal areas is very important because we have a lot of beaches known to have pristine white sand and clear waters. We have the highest number of beach resorts in the Philippines. A clean coastal area means less trash makes it into the ocean, and marine life and mangrove forests are safe and healthy.