alberta
Miss Philippines Earth 2019 Delegates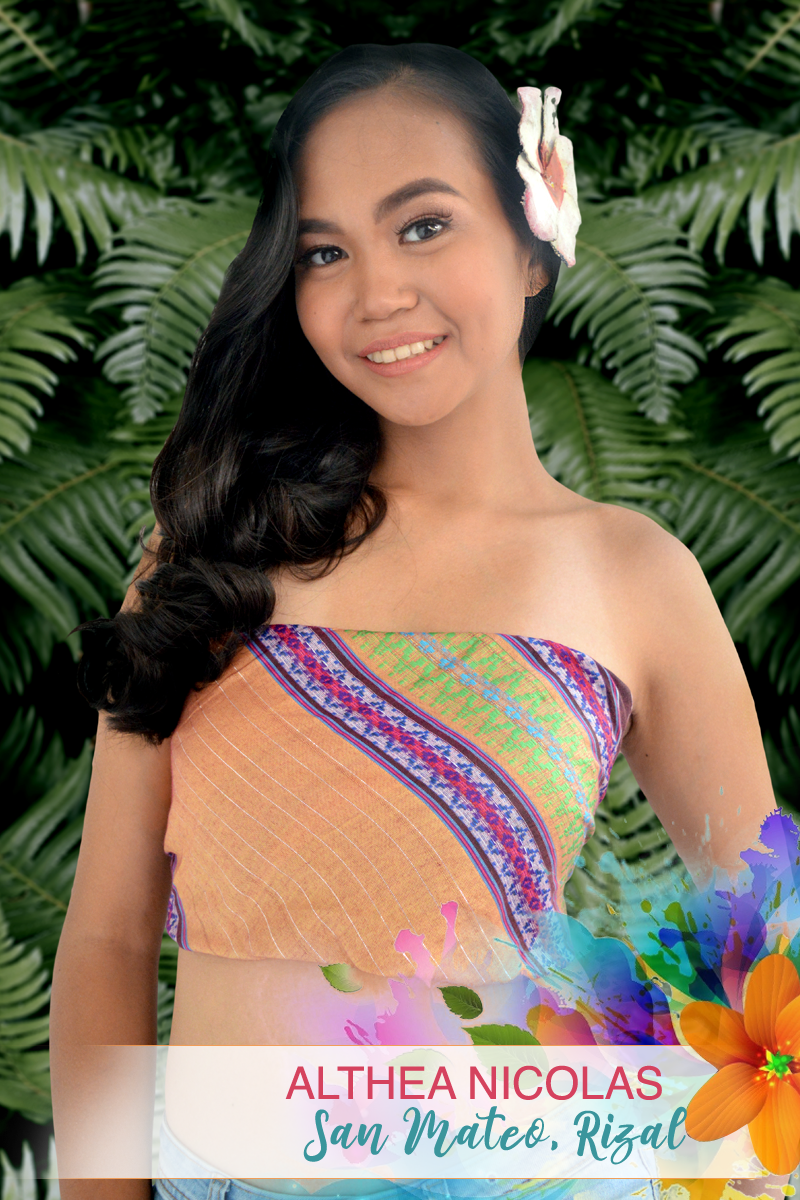 Althea Josephee Nicolas
San Mateo, Rizal
Flower: Roselle
Profession/Education: Student
Height: 5 feet 7 inches
Measurements: 34 inches - 24 inches - 36 inches
Describe your childhood/growing up years (8-13 years old):
Growing up, I experienced turbulence in the family. I did go to school but was aloof among classmates.
What lessons did you learn from your childhood/growing years?
I learned to look within myself, acknowledging that empowerment starts from within. I learned that I am responsible for the thoughts, actions, and feelings I have and I can always choose kindness, compassion, and love. God listens.
Most memorable moment:
My most memorable experience was going through the talent test for UPCFA-ID and passing it.
Why do you want to be Miss Philippines Earth 2019?
It is an opportunity to be of service to my country while bringing awareness to the environment to help take care of it and to put my profession as a designer to good use.
What is your environmental advocacy and why did you choose this?
My environmental advocacy is veganism because it is a lifestyle that benefits the environment and encourages a deep love for the biodiversity of the Philippines so that people are inspired to protect it.