alberta
Miss Philippines Earth 2019 Delegates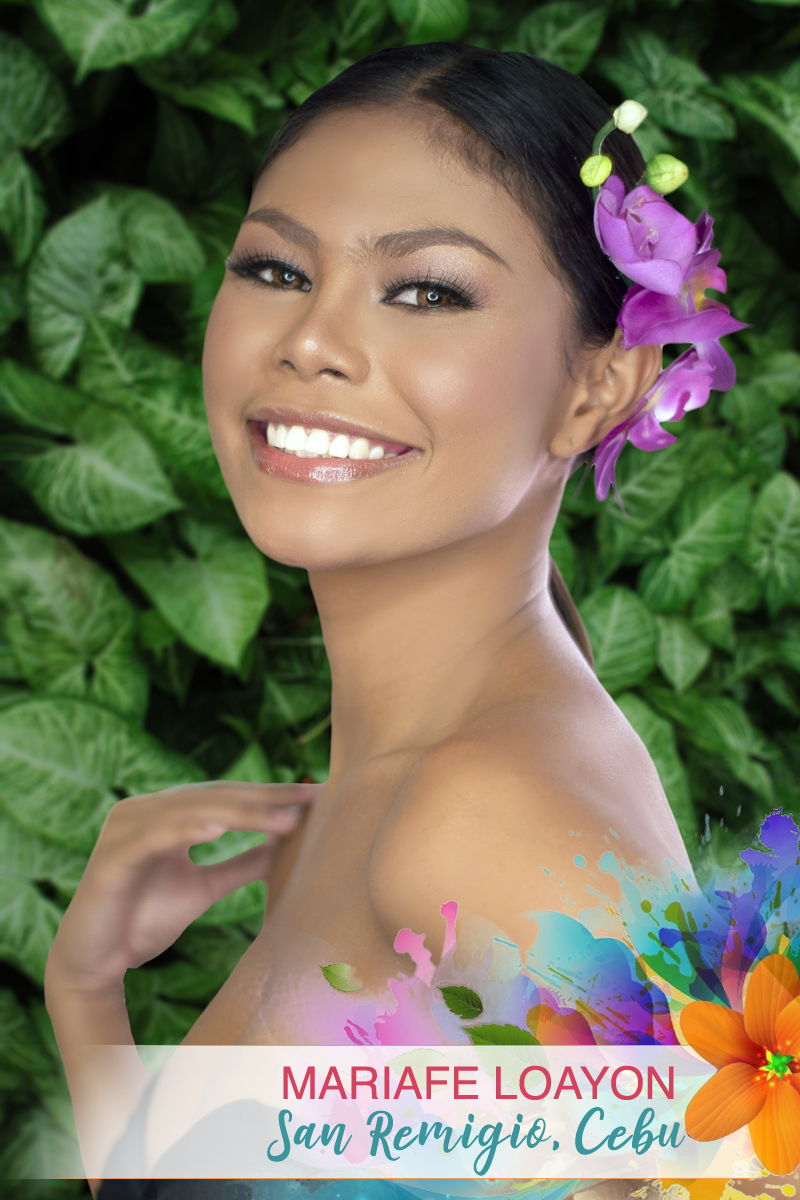 Mariafe Loayon
San Remigio, Cebu
Flower: Vanda
Profession/Education:
Height: 5 feet 6 inches
Measurements: 32 inches - 23 inches - 35 inches
Describe your childhood/growing up years (8-13 years old):
From a young age, I had been participating in religious activities like choir ministry, catechism, Legion of Mary and collector's ministry.
What lessons did you learn from your childhood/growing years?
I've instilled within myself the proper values and ethics which molded me into becoming a better person and a God-fearing individual.
Most memorable moment:
When I represented the province of Cebu in my very first national pageant.
Why do you want to be Miss Philippines Earth 2019?
I want to be Miss Philippines-Earth because I want to impart the knowledge I have in terms of saving Mother Earth and to gain more experiences in life.
What is your environmental advocacy and why did you choose this?
To advocate for a no plastic policy in microenterprises.