alberta
Miss Philippines Earth 2019 Delegates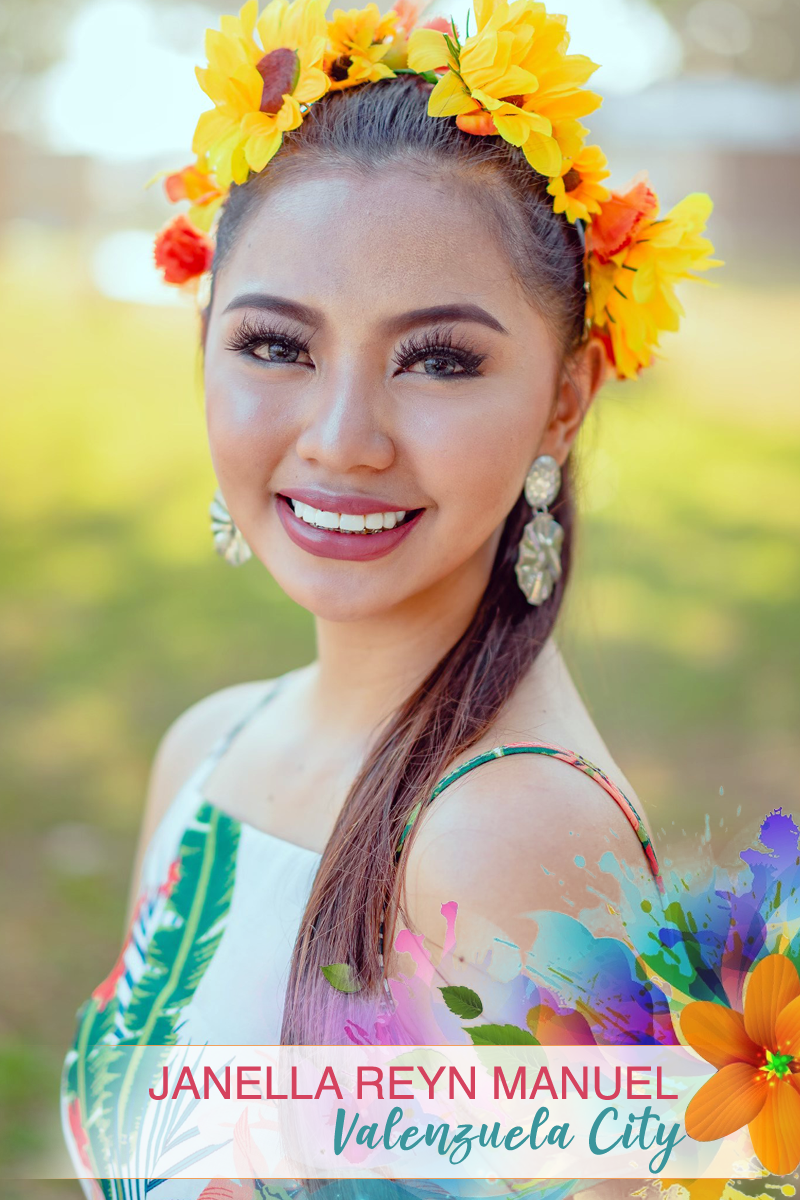 Janella Reyn Manuel
Valenzuela City
Flower: Sunflower
Profession/Education: Student
Height: 5 feet 6 1/2 inches
Measurements: 32 inches - 26 inches - 35 inches
Describe your childhood/growing up years (8-13 years old):
Happy because I enjoyed my childhood yet quite sad because my mom was in another country during that time.
What lessons did you learn from your childhood/growing years?
"It's hard but it's going to be worth it."
Most memorable moment:
When I luckily got in on my first national pageant
Why do you want to be Miss Philippines Earth 2019?
I want to be Miss Philippines Earth 2019 because I have an ethereal beauty that I have to voice out for our Mother Earth.
What is your environmental advocacy and why did you choose this?
Before, we were known because we had a lot of Plastic factories, but now, our city promotes the 5 R's.