Miss Philippines Earth 2020 Delegates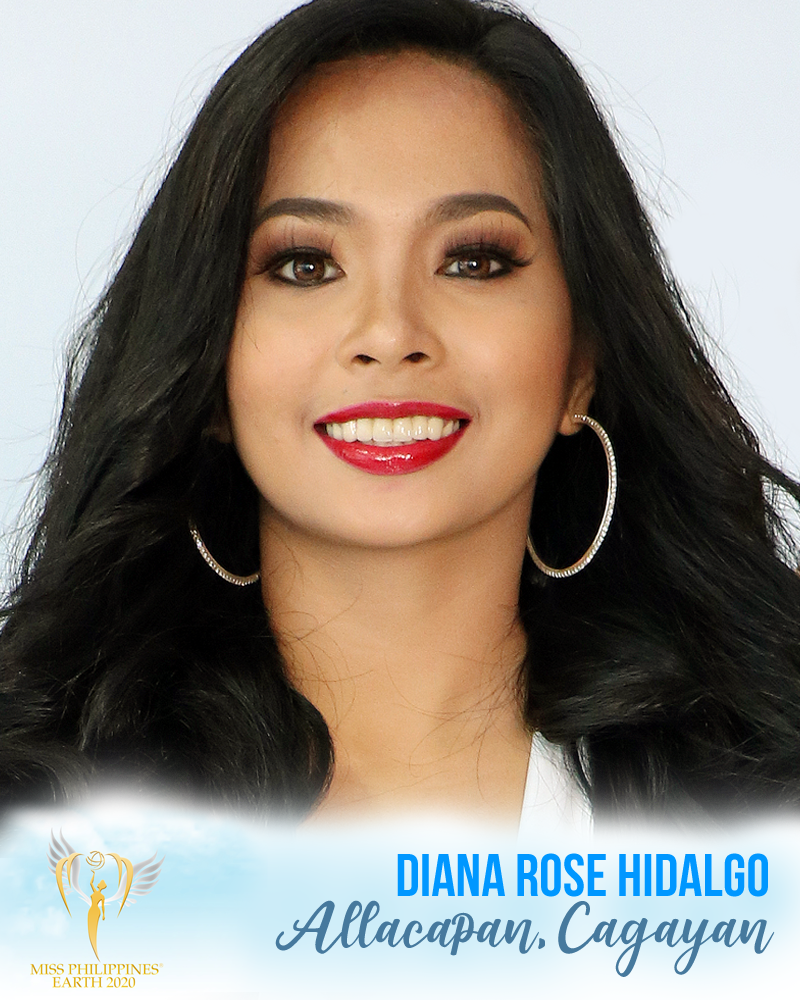 Diana Rose Hidalgo
Allacapan, Cagayan
Age: 21
Height: 5 feet 5 inches
Measurements: 32 inches - 25 inches - 33 inches
Occupation: Licensed Professional Teacher
Describe your childhood/growing up years (8-13 years old):
My childhood was simple and happy.
What lessons did you learn from your childhood/growing years?
I've learned from my childhood that living in simplicity means happiness.
Most memorable moment:
My most memorable moment was winning Binibining Allacapan 2019.
Why do you want to be Miss Philippines Earth 2019?
I want to be Miss Philippines Earth 2020 because I have seen the wonderful impact of having clean surroundings and taking good care of our environment and I would like to become an influencer to make a change that will make our mother Earth a wonderful place to live in.
What is your environmental advocacy and why did you choose this?
My advocacy is Proper Waste Segregation and Disposal and Solid Waste Utilization: A Palit Basura sa Barangay and School project. With this project, we can reduce or eliminate the harmful generation of wastes and we can surely revitalize, re-educate and instill discipline and respect to the people of the community.