Miss Philippines Earth 2020 Delegates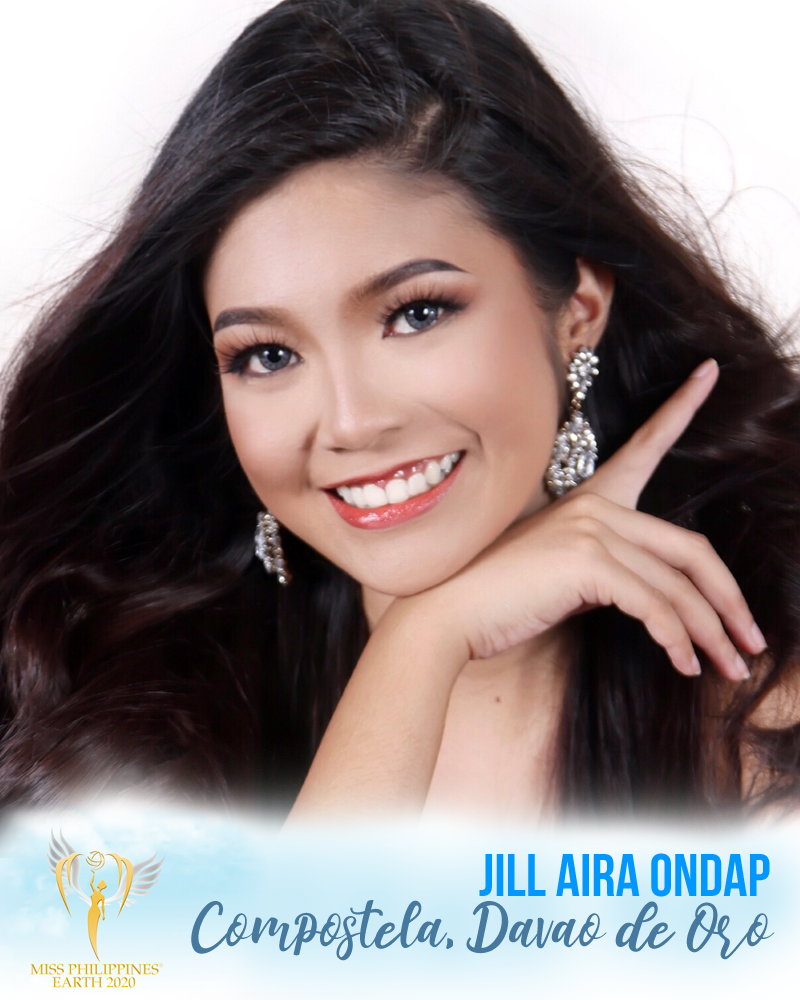 Jill Aira Ondap
Compostela, Davao de Oro
Age: 19
Height: 5 feet 6 inches
Measurements: 32 inches - 26 inches - 34 inches
Education: Bachelor of Science in Nursing Student
Describe your childhood/growing up years (8-13 years old):
I was trained to be independent at my young age because my parents are separated.
What lessons did you learn from your childhood/growing years?
Growing up, I learned to be strong and independent. I learned from my mistakes and took it as a chance to strive more and to improve myself.
Most memorable moment:
One of my most memorable moments was my 18th birthday. It was very memorable for me because I was able to celebrate my birthday together with my Mom and Dad.
Why do you want to be Miss Philippines Earth 2019?
I want to be the next Miss Philippines Earth 2020 because I believe that I have the passion to take the lead in the care for our environment. I know that through this pageant I will be able to educate people about environmental disaster awareness.
What is your environmental advocacy and why did you choose this?
Last 2012, We, Compostelanos experienced one of the strongest typhoons which is the Typhoon Pablo. A lot of people died and the source of income of my fellow people was affected. Because of this tragedy, it opened our eye and made us realize that we should take care of our Mother Earth. We should be educated enough in order for us to know what we need to do and prepare for in times of natural calamities. That is why my environmental advocacy is the Environmental Disaster Awareness.