Miss Philippines Earth 2020 Delegates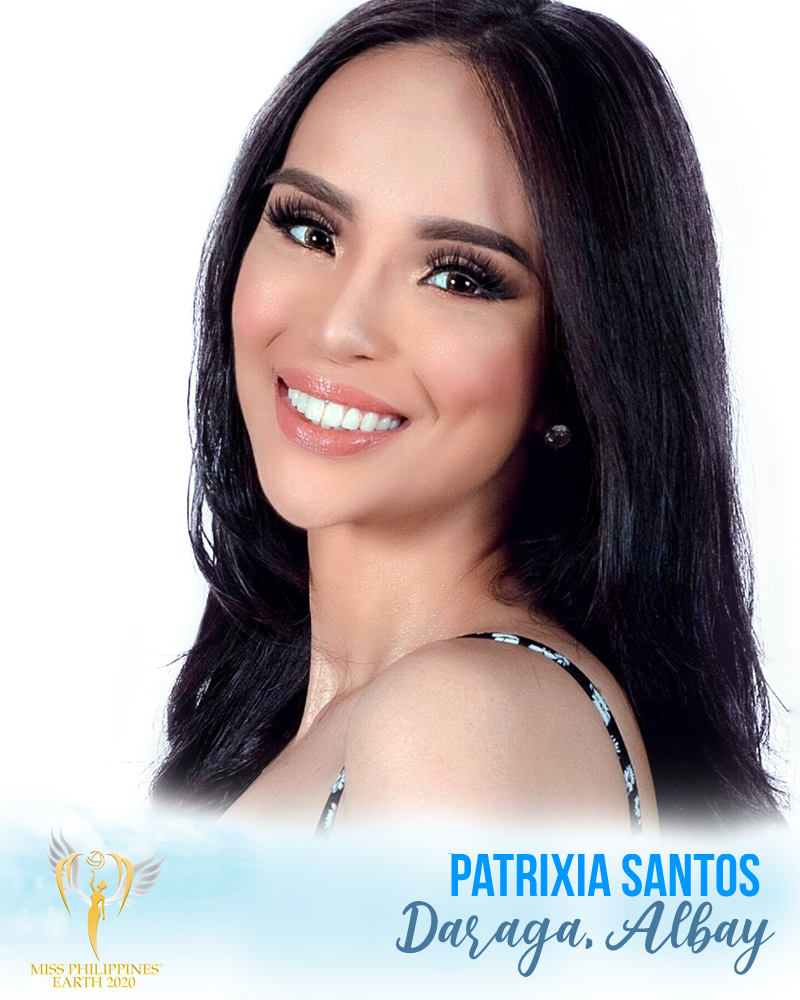 Patrixia Santos
Daraga, Albay
Age: 27
Height: 5 feet 6 inches
Measurements: 35 inches - 25 inches - 36 inches
Occupation: Special Investigator III
Describe your childhood/growing up years (8-13 years old):
My childhood was very challenging. My mom was away as an OFW and I got bullied at school in grade 3. We transferred from Manila to Daraga and I had to adjust accordingly.
What lessons did you learn from your childhood/growing years?
I learned growing up that in life there's no such thing as PERFECTION, only CONTENTMENT.
Most memorable moment:
My most memorable moment was when I graduated and finally got my UP Law Degree last year, after years of being a working student.
Why do you want to be Miss Philippines Earth 2019?
I want to be Miss Philippines Earth 2020 because I want to be a part of something bigger than myself and be of help to this world while doing something I love.
What is your environmental advocacy and why did you choose this?
Encouraging communities to be better caretakers of the Earth and building a healthy environment through a sustainable way of life. (Environmental Health)