Miss Philippines Earth 2020 Delegates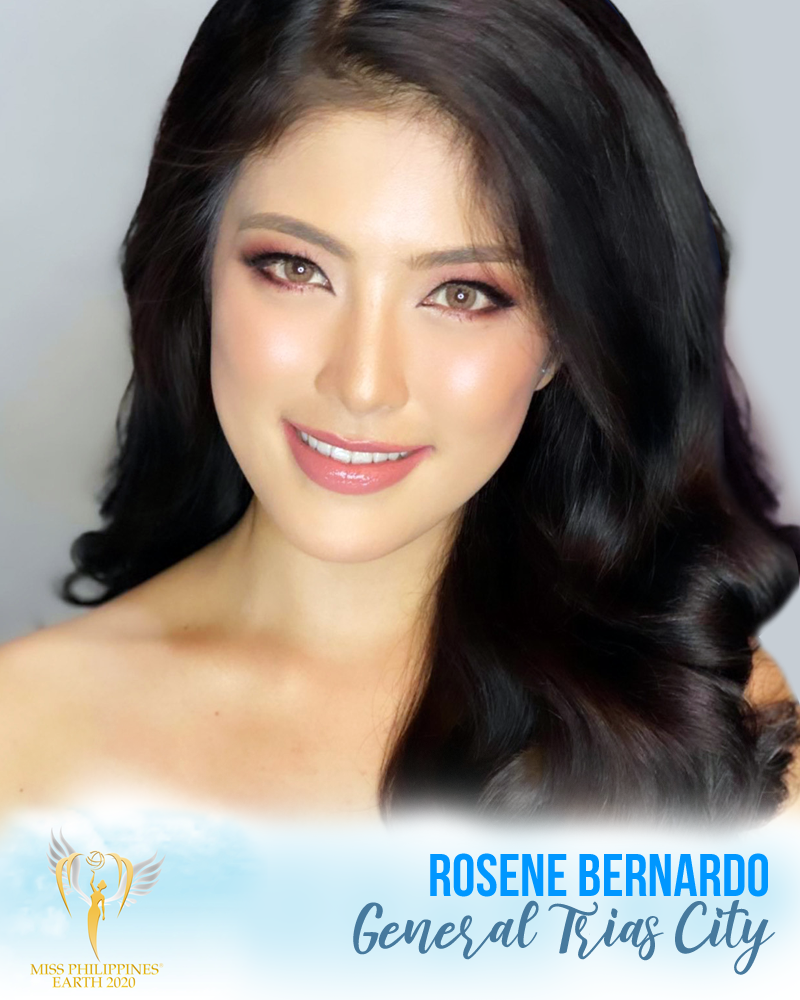 Rosene Bernardo
General Trias City
Age: 24
Height: 5 feet 4 and a half inches
Measurements: 33 inches - 25 inches - 37 inches
Occupation: Logistic Assistant
Describe your childhood/growing up years (8-13 years old):
I can compare my childhood to learning to drive.
What lessons did you learn from your childhood/growing years?
Growing up, I've learned to be much closer to my loved ones.
Most memorable moment:
One of my most memorable moments was when I won a national pageant in 2018 and I was given a few major awards from the said pageant.
Why do you want to be Miss Philippines Earth 2019?
I want to be Miss Philippines Earth 2020 because I want to be given a chance to represent the Philippines and become a more influential role model to encourage and promote tourism.
What is your environmental advocacy and why did you choose this?
My environmental advocacy is the increase the usage of biodegradable alternatives.