Miss Philippines Earth 2020 Delegates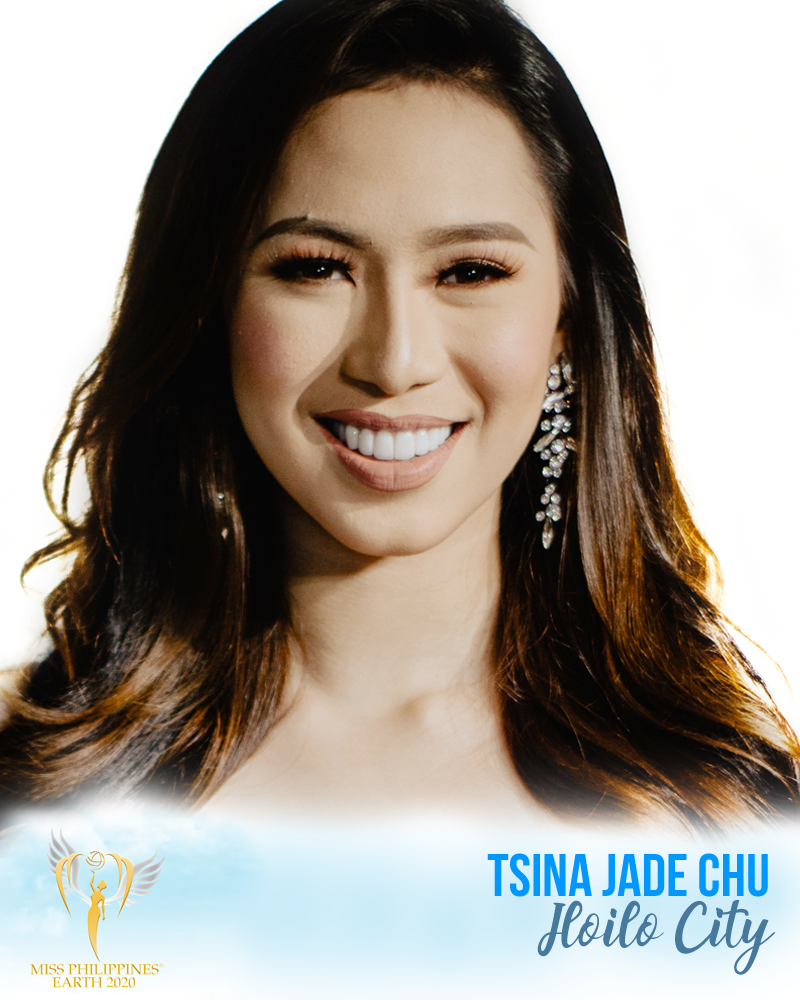 Tsina Jade Chu
Iloilo City
Age: 21
Height: 5 feet 6 inches
Measurements: 34 inches - 24 inches - 36 inches
Occupation: Businesswoman
Describe your childhood/growing up years (8-13 years old):
I grew up in the slum area of Iloilo and in the summer, my grandparents would usually bring me to the province of Anilao. My childhood was both extraordinary and fun-filled. When off from school, I spent mornings and afternoons till dawn playing with my childhood friends and never minding the dirty stuff we would get. In our own sight, everywhere was the right place to play, in the old houses, the fields, under the tree, basketball courts, etc. It was always about making good memories and creating friendships no matter the social status.
What lessons did you learn from your childhood/growing years?
My childhood always reminds me to be adventurous and fearless; jumping on the trees, running on the fields and playing under the scorching heat. To that extent, it really taught me that your fears should not shatter moments that could possibly change your entire life. Most importantly, it taught me to open myself up to different types of people and look beyond one's differences, physical appearance and social status. The greatest lesson of my childhood is being kind and friendly to all the people I engage with.
Most memorable moment:
I don't have a particular memorable moment because I feel that every outreach program is memorable because it gives me an opportunity to give back to the community. Most importantly, in this way, I become an extension of others and I receive a sense of fulfillment and purpose.
Why do you want to be Miss Philippines Earth 2019?
I am an eco-angel even in my smallest gestures. Nowadays, it strikes me that the environment is suffering and I want to be Miss Philippine Earth 2020 so that I can influencing my countrymen and women to be proactive in saving our Mother Earth. Moreover, the Miss Earth Organization gives me a bigger platform to pursue my advocacy about eco social entrepreneurship.
What is your environmental advocacy and why did you choose this?
As a business graduate, my advocacy focuses on eco-social entrepreneurship. It pertains to recycled goods produced in sustainable ways. It benefits a particular indigenous group with their livelihood and cultivating their culture.